Why Shop at Wild Birds Unlimited
Our goal is to help you better enjoy this wonderful hobby by providing the best local advice and bird feeding products to meet your needs.
Better Seed - We have the very best bird seed available. We carry a variety of regionally selected seed blends. They are loaded with just the right seeds and nuts so you can feed a wide variety of birds. Fresh seed is delivered weekly. Try our high quality seed cylinders for an economical way to feed the birds.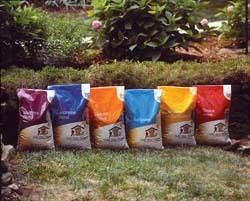 Suet and Mealworms - High energy suet provides your birds the energy necessary for migration, nesting, or to get them through the winter months. Mealworms are a great way to feed insect eating birds.
Better Feeders - With 30 years of bringing people and nature together, we know something about bird feeders. We have a very large selection of quality bird feeders to attract a large variety of brids. We have easy to clean feeders and squirrel resistant feeders. Many feeders carry lifetime guarantees.
Advanced Pole System - The Ultimate Birdfeeding Solution - Available exclusively at Wild Birds Unlimited, our patented Advanced Pole System (APS) is a revolutionary concept and the foundation for successfully bringing more birds to your yard.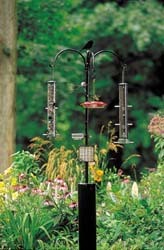 Birdhouses - Our nesting boxes are better. Our birdhouses are designed to have the dimensions and features that appeal to specific bird species. The houses have a variety of features that make them easy to clean, safer, and better for your birds.
Bath and Garden - Our birdbaths and water accessories (water wigglers, dripper/misters) help you to attract the largest variety of birds to your yard. Our garden accessories will provide beauty and charm. We carry high quality wind chimes and garden flags.
Books - Identify the birds visiting your backyard with the help of a field guide.
Jewelry - We carry Silver Forest earings made in Vermont.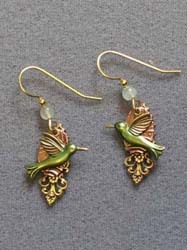 Unique Nature Gifts - Looking for a gift for someone special. We are always on the lookout for new gifts to bring into the store. Our gift department has nature related cards, notecards, and stationary.
Kids - Audubon plush birds and Safari remarkable animal replicas and other items just for kids.